Check out our full range of products. Click here to download the catalog
203 Decision Tower, 2nd Floor, Pune
Tel: +919325404015
Email: omsteel@omsteel.com
Aluminium 6061/6082/7075 Bars/Plate/Pipe Suppliers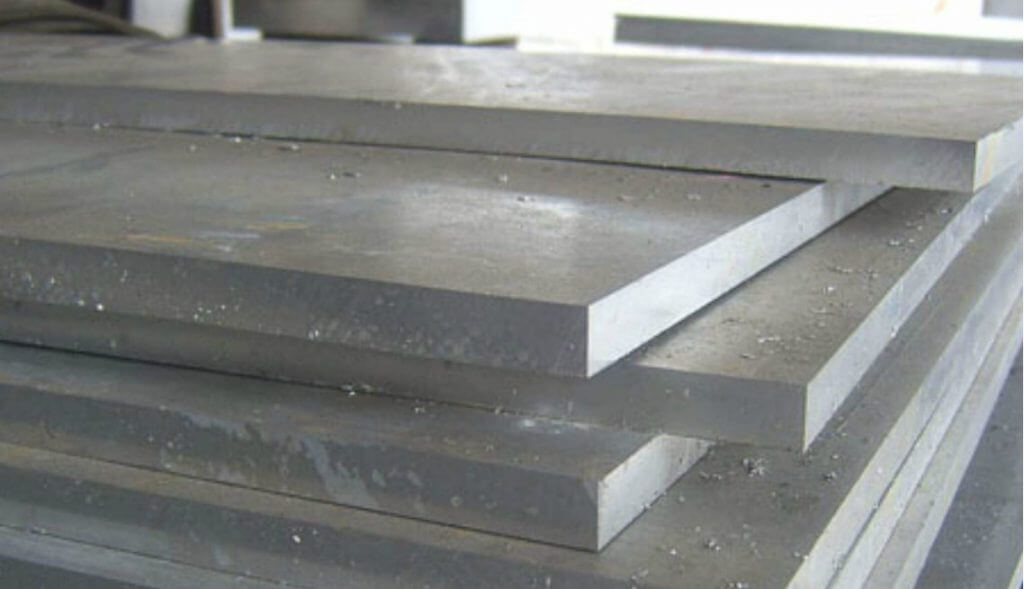 Aluminium Square Bar/Plate/Pipe is extruded solid aluminium that has very adaptable & flexible and that's why used in wide range of industrial applications. It is produced through the process called extrusion and is lengthen using dies.
It is used for casting, stamping and machining a best final product. Because of its high strength, thermal conductive properties and low weight, it is being used for high heat industrial applications and more.
It is widely used for fabrication projects where corrosion resistance and lightweight is more concerned. Om Steel Industries supplies aluminium square bars, Aluminium plates, pipes in number of sizes as per your requirement. We supply bars at affordable rates according to industry basics.
Features:
Contains aluminium allow with magnesium & silicon elements.
Heat treatable and
Surface finish is smoother than other alloy.
Excellent for anodizing.
Corrosion resistance
Excellent at resisting moisture and strong for its lightweight
General purpose material
Chemical Properties

Cu – .15/.40
Si – .40/.80
Fe – .70 Max.
Mn – .15 Max.
Mg – .80/1.2
Zn – .25 Max.
Cr – .04/.35
Ti – .15 Max.
Al-Remainder

Mechanical Properties:

Tensile Strength (PSI) 45,000
Yield Point (PSI) 40,000
Brinell Hardness 95

      Chemical Analysis will vary on each heat number

 Applications:

Screw machine parts, Truck bodies and frames, Running boards, Steps, Floors, Walkways, Platforms, Cover plates, Trench covers, Truck runways, Almost any structural component.
Chemical Properties:

Cu – 1.20/2.20 Max.
Si – .40 Max.
Fe – .50 Max.
Mn – .30 Max.
Mg – 2.10/2.90 Max
Zn – 5.10/6.10 Max.
Cr – .18/.28
Ti – .20 Max.
Other – .15 Max.
Al – Remainder

Mechanical Properties:

Tensile Strength (PSI) 83,000
Yield Point (PSI) 73,000
Elongation 11
Brinell Hardness 150

Applications:

Used mostly in aircraft and transportation industries where strength is critical. Can be used as a mold material for the plastics industry.
Specification

Dimensions:  ASTM, ASME, AMS
Specifications:   ASTM B221, AMS 4156, AMS QQ-A-200/9
Alloy:   6082 – T6
Size:  1/4" Dia – 16" Dia
Form: Square , Round , Hex , Flat, Wire In Black & Bright Finish
Length:  Random, Fix & Cut Length
Finish:  Bright, Polish & Black

Chemical Properties:               

Al: Balance
Si: 0.70 – 1.30          
Mg: 0.60 – 1.20
Mn0.40 – 1.00
Fe: 0.0 – 0.50
Zn: 0.0 – 0.20
Ti: 0.0 – 0.10
Cu: 0.0 – 0.10
Cr: 0.0 – 0.25
Others (Total): 0.0 – 0.15
Other (Each): 0.0 – 0.05

Mechanical Properties

Proof Stress: 290 Typical Mpa
Tensile Strength: 340 Typical Mpa
Hardness Vickers: 95 Typical HV
Elongation A: 6 Min %